Services Available
Here are the most common services we offer our customers. If you have any questions about other services we may offer please feel free to contact us.

Maintenance
General computer cleaning, both physical dust removal and software cleanup.
PC testing to insure all components are at top operating condition, including hard drive/SSD, CPU and memory.
Network testing to insure that routers, hubs, switches, and servers are operating at peak proficiency.
On-site and Remote Scheduled maintenance available.
Support
Phone support for those small problems before they grow.
Onsite support for those issues that require hands on.
Available from 9:00am to 5:00pm PST, Monday thru Friday.
Before 9:00am, after 5:00pm and weekend work done by request. After hours/weekend fee may apply
Emergency service available 24 hours a day & 7 days a week.
Multiple options available to meet your needs.
Supplies and Equipment
Workstations built to spec, or name brand systems.
Built to spec power systems and home PC's.
Internet Routers, Firewalls & Wireless for home and office.
Windows Business Servers, Windows Home Servers, Network Storage Servers for home and business.
Wireless Mesh, Switches, Network Storage & Business Cable Installation.
Security Camera's installed for businesses and some homes.
Laser, Color Laser, Inkjet, Thermal and Photo Printers.
Document and/or Photo Scanners, Bar Code Scanners.
Multi display for presentations or expanded desktop space.
Smart TV programming for wireless and Netflix/Hulu (and others) setup.
DCS Online Backup Service
Complete online (offsite) backup service from 1GB to 10TB's or more.
Unlimited Number of Computers, Unlimited Versions & Powerful Recovery
Enterprise Compression & Transfer Systems, Global Roaming Access to Your Files
Fully Flexible Scheduling and Live Protection options
Custom Access Database Software & Web Design
Dragon Computer Services offers custom Access Database design for all you needs. Let us help you make your existing database more streamlined and easier to work with. If you already have a great database and need it updated, we can update your existing interface to give it a fresh and user-friendly look and we can help you with those small updates and adjustments. Or we can help you design a new database and build it to fit your needs.
Dragon Computer Services offers webhosting and website design and setup. We can also update your current website and make it mobile friendly. From a basic beginner site, to a full information site we can take care of it for you.
---
Would you like more information?
Call (562) 698-4690 | (775) 505-3070
Or Email Us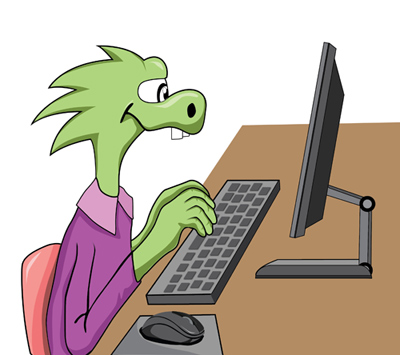 PO Box 1537
Cypress, CA 90630